Deaf students encourage us to learn finger spelling
May 5, 2016

Posted by:

Cassandra Topp

Category:

News
More than 11 million people in the UK have some form of hearing loss and with it being Deaf Awareness week what better time for more of us to try and learn some basic sign language. Well that's exactly what some students in Exeter have been out and about encouraging more of us to do.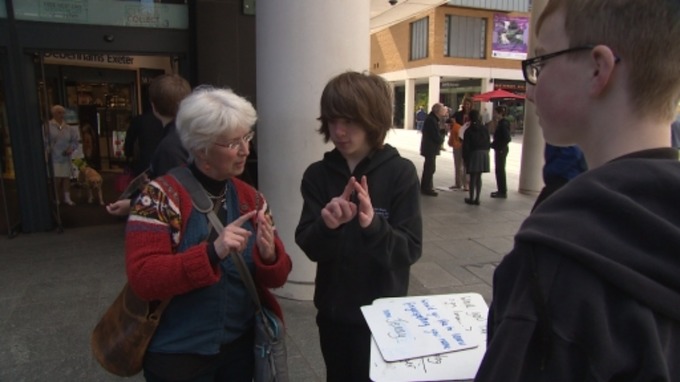 Approaching a complete stranger on the street would be daunting enough for most us – but these young people are really putting themselves out there – most here are profoundly deaf – but that's not stopping them on their mission to get more of us learning sign.
Matt Jenkins from Exeter Royal Academy for Deaf Education is helping the young people and thinks it's a great opportunity for them:
It is deaf awareness week – a week when among other things – all of us are being asked to consider how frustrating it must be at times being deaf in a world where most people can hear.
"It's really difficult, you know the deaf world itself is really small and we're surrounded by hearing people and out and about people can't sign, they're not deaf aware and we're hear today to show we are here, we're not hiding, we don't bite you know, come and talk to us, have a conversation and hopefully they can see that we're humans, we're just like you."
– NIKKI JAMES, EXETER ROYAL ACADEMY FOR DEAF EDUCATION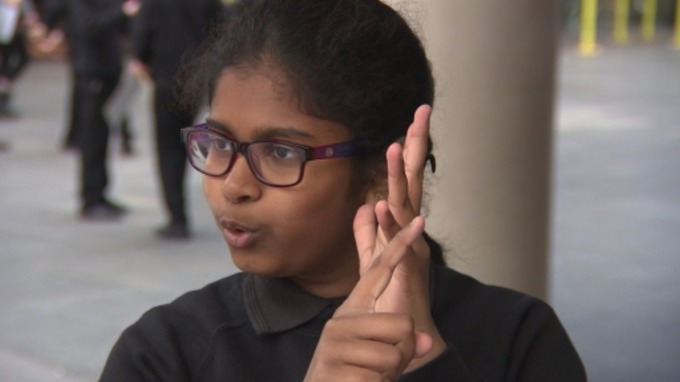 There are some basic things all of us can do when talking to someone deaf – like making sure you have their attention in the first place, if possible choose a place with little background noise – and if at first the person you're talking to says they don't understand never, ever say "oh don't worry about it, it doesn't matter."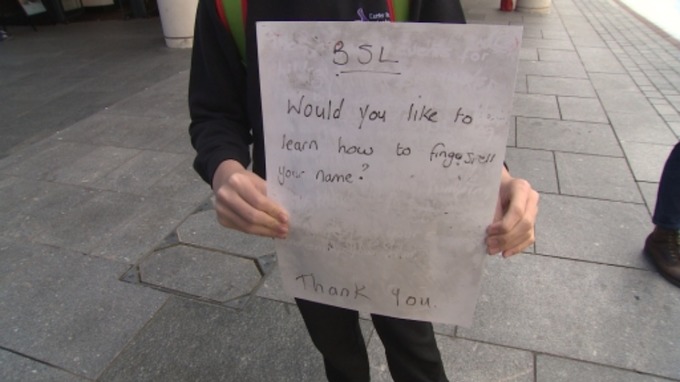 "You can write it down but it makes me sad – yes if they can't sign then it makes me feel a bit sad but it is nice to try and help people."
– OLIVER ELLIOTT-CHARLEY, *WWCMOSCG [A] 1:41 – 1:58 NAME STRAP OLIVER ELLIOT CHARLEY, STUDENT, EXETER ROYAL ACADEMY FOR DEAF EDUCATION
Learning basic fingerspelling or British Sign Language is these students hope something more of us will consider – and what they all said was don't be afraid and please don't worry if you get it wrong – just give it a go.