We are proud to support students at universities and colleges across Yorkshire and Lancashire.
In 2021 we delivered over 2,800 hours of support to students studying subjects as diverse as accounting and finance to animal husbandry, radiology to photography as well as a full range of teaching qualifications.
We are a registered provider of 'non-medical helpers' with the Department of Employment on the Disabled Students Allowance scheme.
We collaborate with disability assessors, academic institutes and students to ensure that the students receive the support they need to achieve equal access to their chosen topic and ultimately, success in achieving their qualification.
We would be happy to discuss your students needs and explore how we might best be able to support them.
Student Support
We work closely in support of Students across Yorkshire, and Lancashire Universities through the Government's Disabled Students Allowance (DSA) scheme, which is run by the Department of Education and Student Finance England (SFE).
We are a registered provider of a range of Deaf support skills including:
BSL interpreters
Note-takers
Specialist Support Professionals
In addition, we work directly with a large number of universities and colleges to support events including graduations and open days and performances.
Please call us on 0113 512 0350 to discuss needs or if you are a Deaf student, please tell your disability assessor about us.
Click here for NMH rates.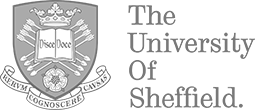 You have been the best for organising my support for the last 3 years. I really appreciate everything you have done for me to help me achieve my goal.
TD,
University of Bradford